H E R B S

I like to call myself an
Herbalist vulgaris
- a common home herbalist - I care for myself and my loved ones, with an occasional surplus to offer my larger community. Nourishment, flexibility, respect, and simplicity are the pillars of my herbcraft. I work with plants that are close to me, that I live with and have relationships with. I gather ingredients and materials from my garden, do a little bit of foraging, and patronize responsible local herb sellers. My highest priority is to have a relational dynamic with the land and its inhabitants, rather than a consumptive one. I practice with a light touch.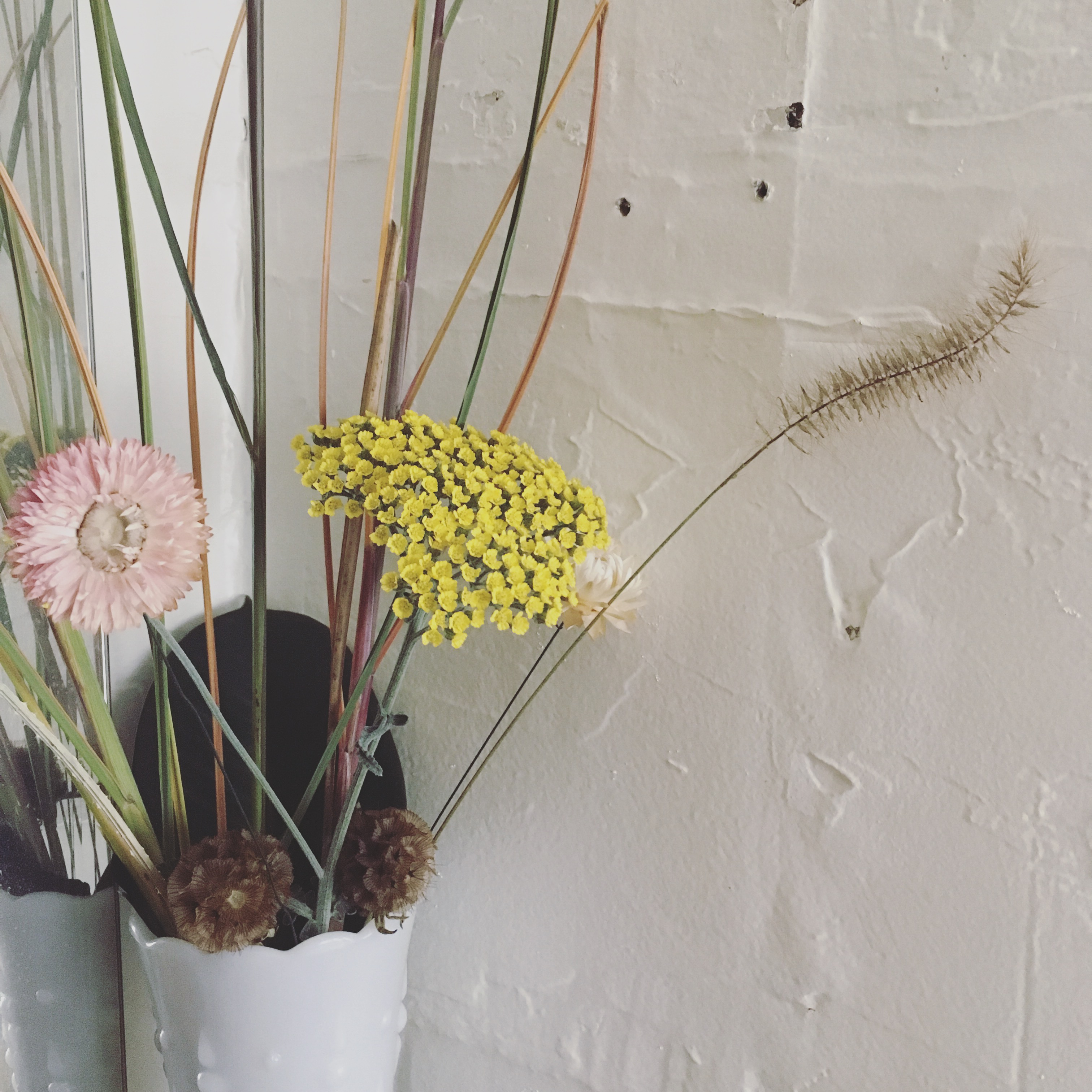 E S S A Y S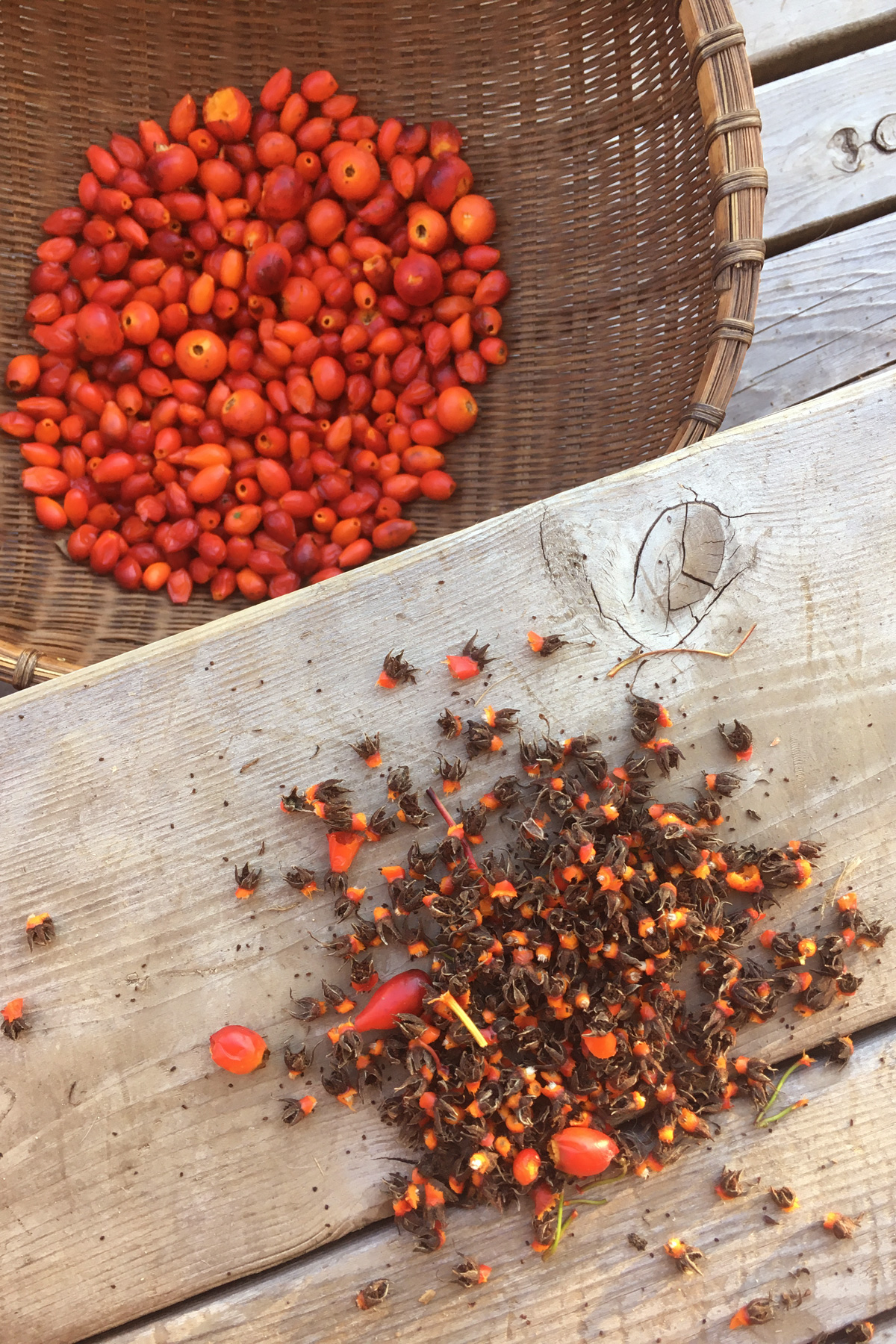 Herbal preparations are a great form of spell work because of their intrinsic utility and application.
Sister Rose and Sister Mimosa say: Fight Hate. With All Your Heart.
Chamomile is an herb for irritability and inflammation, both in the physical and emotional realms.
Spring tonics are super nutritious plants that support and refresh our systems after a long winter of heavy foods.
The whole of nature is our most vital and precious potion, let us not forget it!
TEACHING

INTUITIVE LISTENING & PLANT MAGIC BUNDLES
Marvelous Women Retreat, Oct.13-14, 2018

PLANTS AS ALLIES IN SELF-TRUST
Marvelous Women Monthly Gathering, July 18, 2018
STUDIES


INTRO TO BOTANY FOR PLANT ID ENTHUSIASTS
Fayla Schwartz, WA Native Plant Society
October 1-29, 2020

BIWOC MASTERCLASS: DISMANTLING WHITE DOMINANCE IN WOMENS ENTREPRENEURSHIP
Organized by Sonali Fisk -- April 2018

GREEN GATHERING
with Jennifer Aikman, Erin Vanhee, Ylva Mara Radziszewski & others
July 14-16, 2017

LIVE-IN HERBAL APPRENTICESHIP IN THE WISE WOMAN TRADITION
EagleSong Gardener, Ravencroft Garden
July 1-14, 2017

BASTYR HERB FAIR
with Ylva Mara Radziszewski, Michelle Babb, EagleSong Gardener & others
May 5, 2017

FOUNDATIONAL HERBCRAFT
Jim McDonald, Herbmentor.com
Oct 2016 to Jan 2017

HARVESTING SOUL: SPIRITUALITY AS COMPASSIONATE REVOLUTION
with Della Rice-Sylvester, Sarah MacLean Bicknell & Karyn Schwartz
Sept 30, 2016

THE ART & SCIENCE OF MAKING BITTERS
Crystal Hamby, Dandelion Botanical
Sept 10, 2016

DIGGING DEEPER WILDCRAFTING APPRENTICESHIP
Suzanne Tabert & others, Cedar Mountain Herb School
March to July 2015

INTRODUCTION TO MUSHROOMS & MUSHROOM HUNTING 101
Puget Sound Mycological Society
Nov 23, 2014

GUT CHECK: EXPLORING YOUR MICROBIOME
Rob Knight, Dr. Jessica L Metcalf & Dr. Katherine R Amato, Coursera(.)com
Oct to Nov 2014

WILD MEDICINAL PLANT WALKABOUT
Suzanne Tabert, Cedar Mountain Herb School
May 4, 2014

GARDEN TO KITCHEN REMEDY MAKING
Catie Appleseed, Dandelion Botanical
March 2014

SIMPLE HOME REMEDIES
Crystal Hamby, Dandelion Botanical
Oct to Nov, 2013