PRINT & DIGITAL AD DESIGN

2012-2020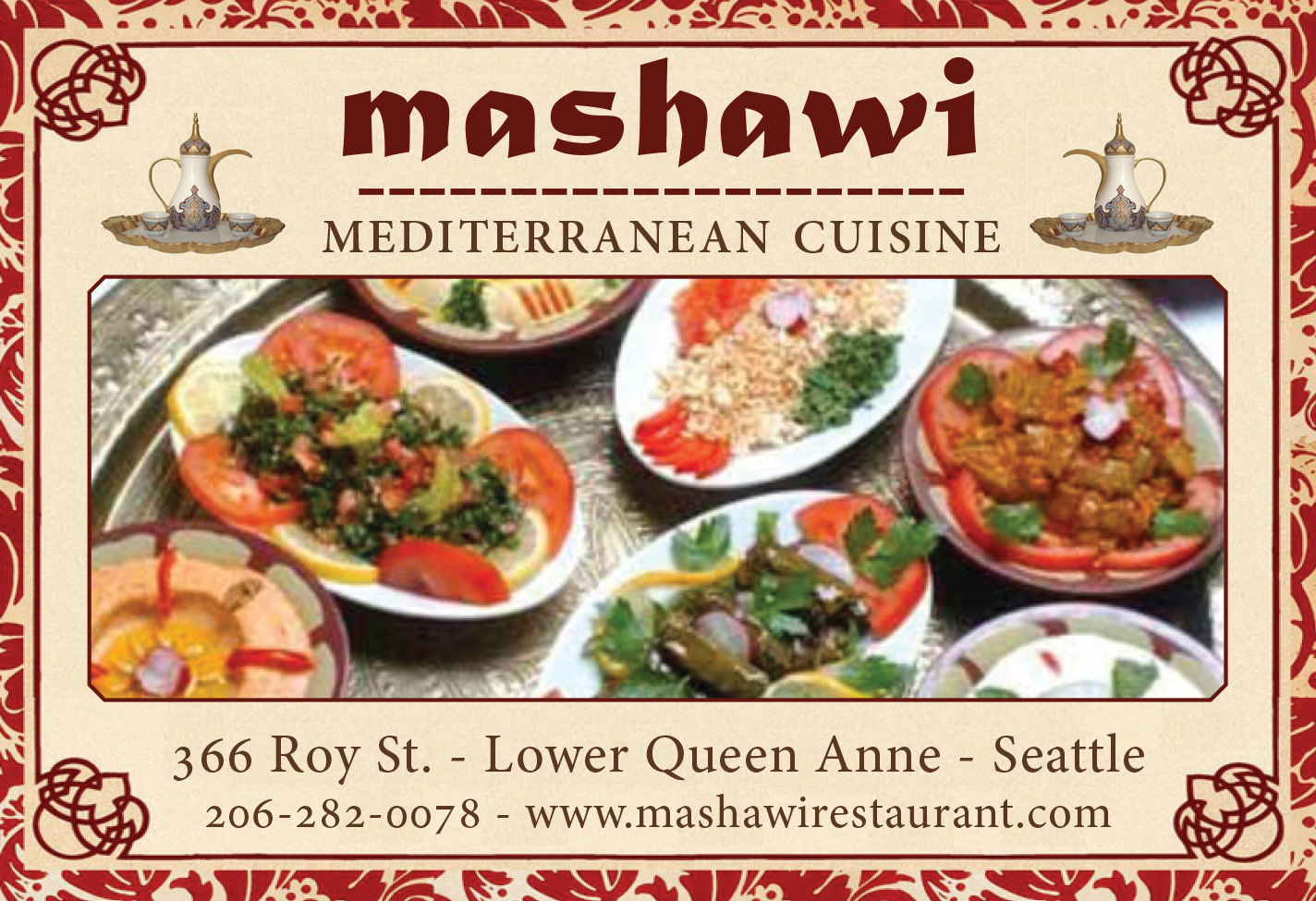 I designed 100's of print and digital ads for local and regional clients while working for The Stranger and Portland Mercury newspapers. I coordinated with sales execs to confirm a brief for each ad, worked up proofs, incorporated feedback and revisions, and built ads to appropriate specs.

On average, I worked on 20-30 ads per week - the scope of builds ranged from making minor updates, to significant overhauls, to designing new ads from scratch. Clients included concert venues, bars and restaurants, local retailers and service providers, political campaigns, community organizations, seasonal events, and more. I built ads using client supplied art and logos, stock art, and original elements as needed.

Time management skills were critical to meeting multiple weekly deadlines, as was impeccable organization since I was corresponding with several sales reps, and managing files for tens of ads each week. The crux of this role was finding a balance between fast turn arounds (days, hours, or minutes), good design, and client satisfaction.

DIGITAL MEDIA KIT
Design, Layout + Infographics
2018-2019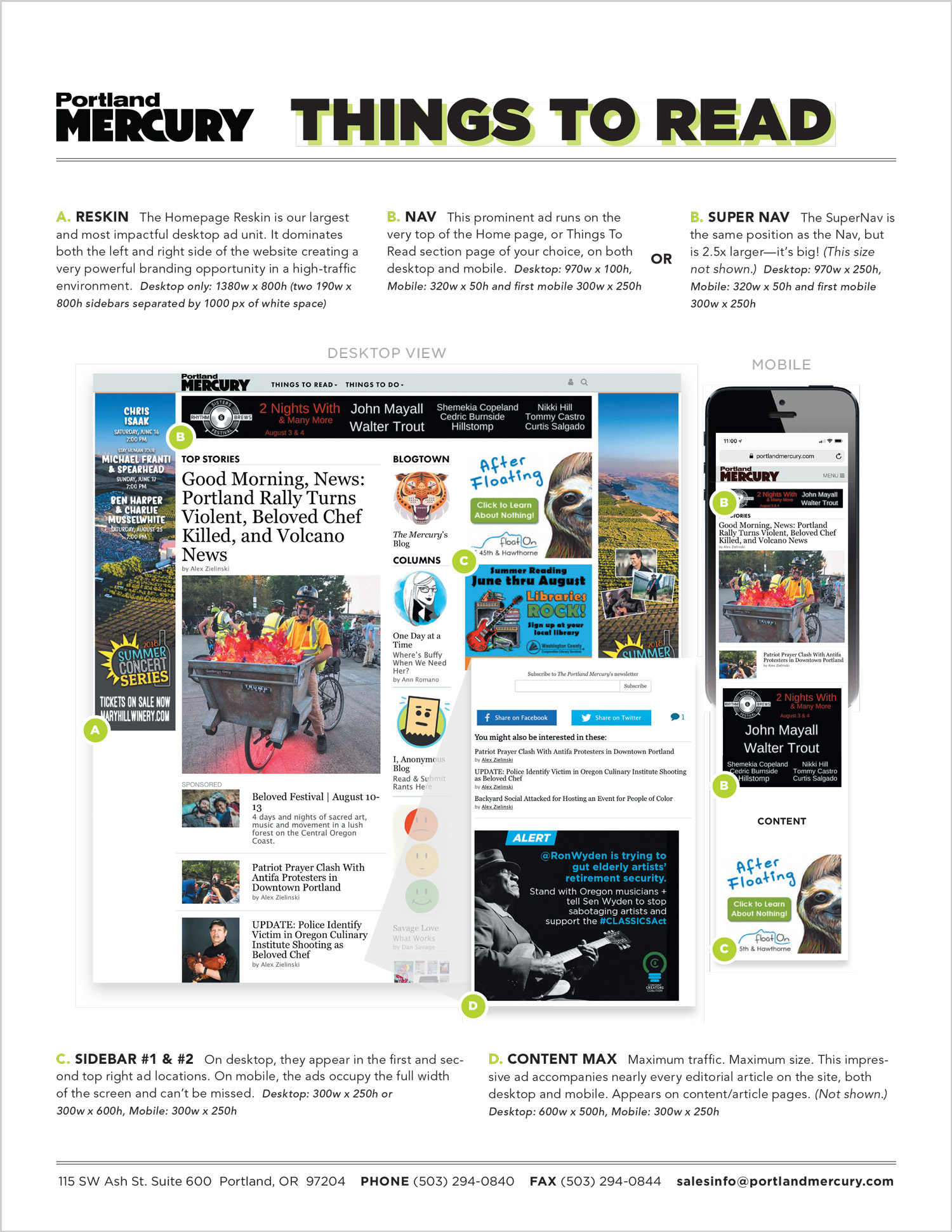 I designed multipage print and digital media kits for The Stranger and Portland Mercury, with special focus on infographics and data organization. The raw information for these kits is dense, so breaking it into clear, concise, engaging parts was priority.

For the digital media kit, I constructed example ad space maps in Photoshop using screenshots from our sites and existing digital ads; each ad space is clearly labeled and described in the periphery. Mobile ad spaces and the translation of ad space from desktop to mobile are also explained.

GENIUS AWARDS
Layout Design + Print Production
2013-2016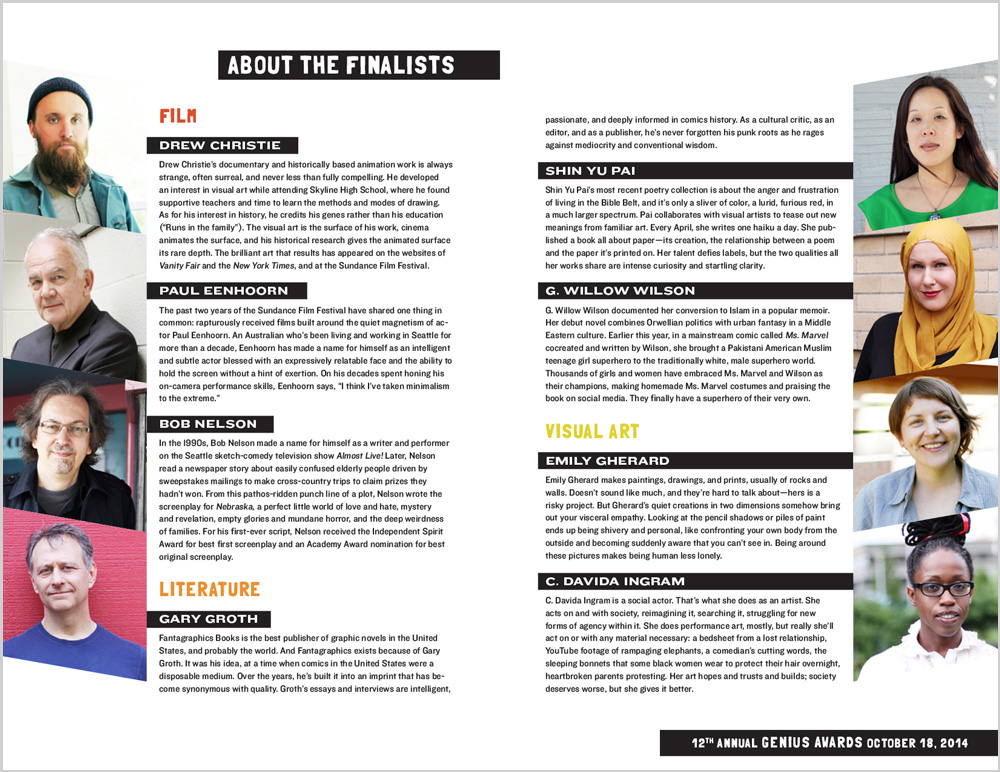 I created promo materials, print ads, event programs, signage, and other collateral for The Stranger's Genius Awards from 2013-2016. This was a production design role; I was given an initial design or piece of key art for that year's campaign to translate into various pieces of collateral.

Shown here are the event programs for the 2013 & 2014 festivals, both art directed by Aaron Huffman. Aaron provided key art, typography, and design direction for the 2013 campaign. He gave me more freedom with the 2014 campaign, providing the key illustration then letting me work up other design and typographic elements. I had full design responsibility with event program layout after proving myself with earlier campaign pieces.